TOP Small Business Consulting aims to serve community-based small business owners who want to;
Attract more customers.
Increase profit per customer.
Extend customer lifetime value.
My role is to serve as my ideal client's 'independent and objective strategy partner'; working together to design breakthrough strategies to take their business to the next level in the shortest possible time, with the least amount of risk.
My Ideal Client.
Above all, my ideal client is;
Hungry for more market share.
Determined to claim more market share.
Willing to do 'whatever it takes' to claim their fair share of the market.
To me the phrase 'whatever it takes' epitomises the heart of a champion. Whenever you hear a champion speak about their journey to success, you will always hear one or other version of this phrase.
I find it incredibly inspiring when a client is willing to do whatever it takes to achieve the results they want.
My Ideal Client's Problem.
My ideal clients' problems generally fall into three main areas;
They haven't identified their ideal target market clearly enough.
They are not experimenting with effective strategies to attract more profitable customers.
They are not measuring the effectiveness of their strategies in terms of the above three KPIs.
The TOP Client Journey.
My approach to client relationships is based on the principle,
"Trust is the Product of Test and Time." (Myles Munroe)
The Client Journey follows a three-step process which aims to build a results-based relationship of trust as each step becomes the foundation for the next step (each step usually generating more than enough value to justify paying for the next step);
90-minute Exploratory Session
90-minute Strategy Session
90-day Consulting/Coaching Project
I call this process "Closing the Faith Gap".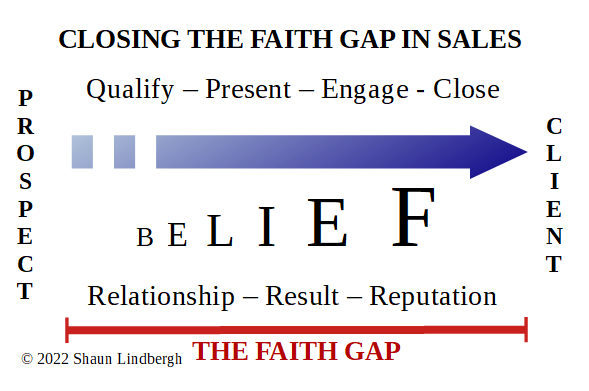 The TOP Project Team.
When embarking on a 90-day Project, I enrol a team of one or two specialists with the expertise needed to achieve the project goals. Initially the specialists are engaged as my advisors but, as the project unfolds, they often become service providers to the client.
And, to assure my client of my complete objectivity, I never take a referral commission when recommending a service provider to a Project client; the client has, after all, paid the Project fee for my advice and guidance.
My 2x Performance Guarantee.
I guarantee 'a measurable benefit at least 2x my fee within 90 days of a Strategy Session or 90-day Project'; subject to reasonable 'use-it-or-lose-it' t&cs.
While many small business owners have the cash to pay for my services, they are often reticent to spend their hard-earned money on an intangible service with which they are unfamiliar.
The Performance Guarantee helps my ideal clients to close the 'Faith Gap' and make the necessary commitment.
Check out my two blogs, why I offer a guarantee and why I offer a 2x guarantee.
My Ideal Client is an Action-taker!
Action is the only real indicator of a person's hunger, determination and willingness to achieve the results they want.
Action-takers evaluate their options as quickly as possible.
Action-takers make informed decisions as quickly as possible.
Action-takers never look for excuses to justify a failure to take action.
When all is said and done, action-takers want to 'cut to the chase' because only effective action delivers desired results.
Prompt action is also the foundation on which my Performance Guarantee stands.
A Risk-free Experience.
The combination of (1) the three-step Client Journey, (2) Performance Guarantee and (3) an action-taking client, ensures a virtually risk-free consulting and coaching experience for both myself and my client.
As Hannibal Smith used to say,
"I love it when plan comes together!"
Let's talk if the above resonates with you.